"The Best I've Ever Heard"
A note on the Canadian made flagship Element Metal V2 from Totem Acoustic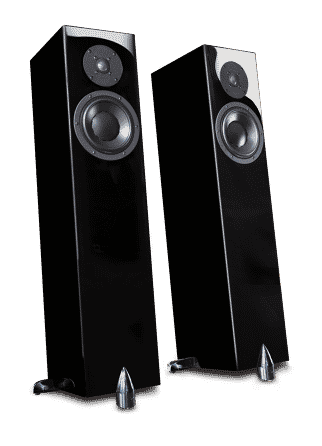 Available in Dusk or Ice, this state of the art flagship speaker from Totem offers a cross-over-less Torrent Driver
When you get into speakers it's very easy to get good sound. $500 all in will get you a great sounding system. You don't need to spend a fortune, really, you don't. At the same time, sometimes "good," just isn't good enough. As we've all been told once (or a million times) before, life is short. That's something to think about. So…what do you get when you get to this level of product? F-L-A-G-S-H-I-P.
You get pampered. You get the designers best concept. You get the companies best workmanship. You get exclusivity. Why does that matter? It doesn't. Unless it does. It's up to you to decide whether a $500 system gets you to a happy place or if a flagship product is needed. This product is priced at $7,750 and does not go on sale. It's the Porsche of speakers and notable because it brings something transformational to the customer, unlike the other 121 flagship speakers on the market. What is this magic feature? Torrent technology. The main driver is made locally in Quebec and covers both deep bass and mid range sound with the use of no cross over network. This gives you an undistorted window into the music, a rarity these days.
This speaker gives you Harbeth or Spendor level warmth in the mids while also bringing the audiophile "look at what I can do," detailing and staging to the sound. It's a unique sound signature that embraces the insane detail levels of the upper registers while also maintaining non fatiguing mids that do not jump out at you but invite you into the music. This is an emotional speaker with midrange to die for and bass that will make your teeth fall out. Come in for a listen at one of our stocking locations in Boisbriand or Brossard.